LURUMEA 2020
"The Young of the Land"
Extremely fruity (cherries, raspberries), a bold start, altogether generous and balanced. Powerful but without being rustic or hardy.
Very old vineyard grown on a steep slope, nurtured in the old traditions by hand since it's difficult to use machines. Low yield (maximum 20hl/ha) Bedrock consisting of dolomite
Vinification :
Some of the grapes are harvested with the stemmed still attached, and some without, depending on the year, for optimal maturing conditions. Fermented using indigenous yeast cultures. Long soaking period (20 to 30 days) to fully extract the tannins from the skins. Ages 12 months in 2-year old barrels to round out the body and conserve the harmony of freshness and flavour. Regular bottling process. We try not to implant a woody flavour into the wine but work to keep the fruity flavour.
Tasting :
It goes well not only with red meats, game and grilled dishes but also with bacon, piperade, or chocolate and chocolate-dipped fruits. Pour into a decanter, the fruit will bloom and tannins will become more supple. Serve at 16 or 17°C. Store for 8 to 10 years.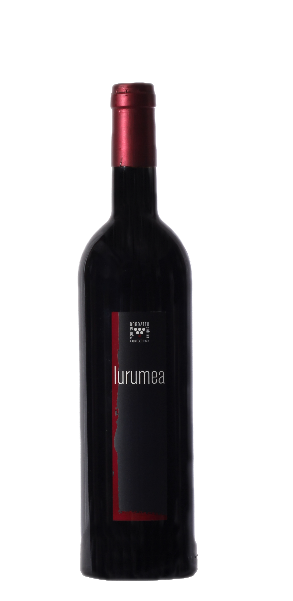 Red wine AOC IROULEGUY 100 % Tannat 75cl - 13% vol