TXALAPARTA 2021
Pronounced "tchalparta"
Has a distinct apple fragrance yet stays complex thanks to its roasted undertones. The fresh and dynamic start gives way to a beautiful metallic flavour that ends with elegant tannins. The bubbles stay delicate.
Selected from two varieties of local apples: apez sagarra with a tannic body and great finesse, its intensity and aromatic expression are generous, and eztika for its fruitiness and completeness.
Cider making :
Slowly pressed, cleared, then fermented in barrels and amphora for 10 months, use exclusively indigenous yeast cultures. The dregs stirred by hand with wooden pole.
Tasting :
It tastes like a finely polished dry white wine. It goes well with simple fishes and seafood , some types of Bayonne ham or basque pork, white meat and certain types of cheeses (goat, soft cheeses) Drink chilled, store the bottle away from light at a temperature below 15°-16°C. Every bottle is dated.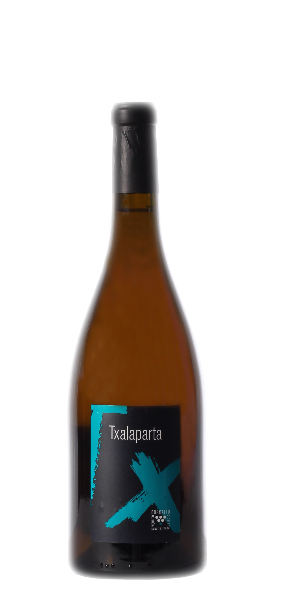 dry applewine, pure juice 75 cl 6.5% alcohol vol
Pressurized bottles